Aoiktye keyboard Wireless Shortcut Keybroad for Procreate, Bluetooth Drawing Keyboard for iPad, Graphics Table. USB Charging and Long Standby Time, Compact and Portable--5.8 x 3.8 inches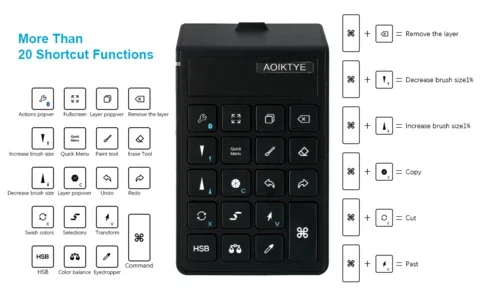 This mini keyboard is specially designed for use with Procreate on the iPad. It has more than 20 shortcut functions, you can easily cut, copy, paste, withdraw, control the size of the brush, etc. All these control can be achieved with just one hand. It's the simplest, most intuitive way to unlock your creativity. Having this wireless Bluetooth keyboard can not only improve the painting experience but also improve efficiency.

If like many artists, designers and creative makers who use the excellent tablet Procreate drawing application, you may be interested in a new Procreate shortcut keypad, designed to make drawing even easier. Offering 23 accessible shortcuts you can use the shortcut keyboard to effortlessly improve your workflow as you draw on your tablet. Early bird pledges are now available for the unique project from roughly $34.99
"We've heard from digital artists that the combination of iPad, Apple Pencil and Procreate is game-changing. But, the shortcuts that the PC grant you are still deeply desired. With Aoiktye, we've aimed to assist your transition in tools."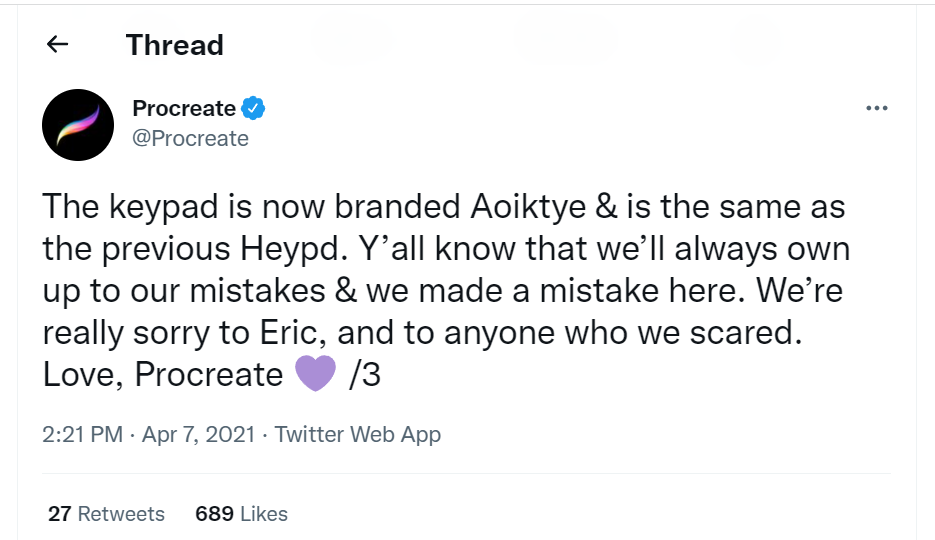 "In the past year, we've learned from over 50,000 digital artists what they're looking for when it comes to illustrating, animating, and storyboarding. We're extremely fond of innovating to inspire digital creativity and with Aoiktye, we're taking our offering to the next level. With 23 accessible shortcuts, you can effortlessly flow through your creative process on your iPad. And with a full charge in less than 2 hours, you can create for a day and a half straight, without blinking (though we don't actually recommend doing this). We're introducing this product so that we can get help from backers to bring the Aoiktye keyboard to the limelight and into the hands of digital artists around the world. "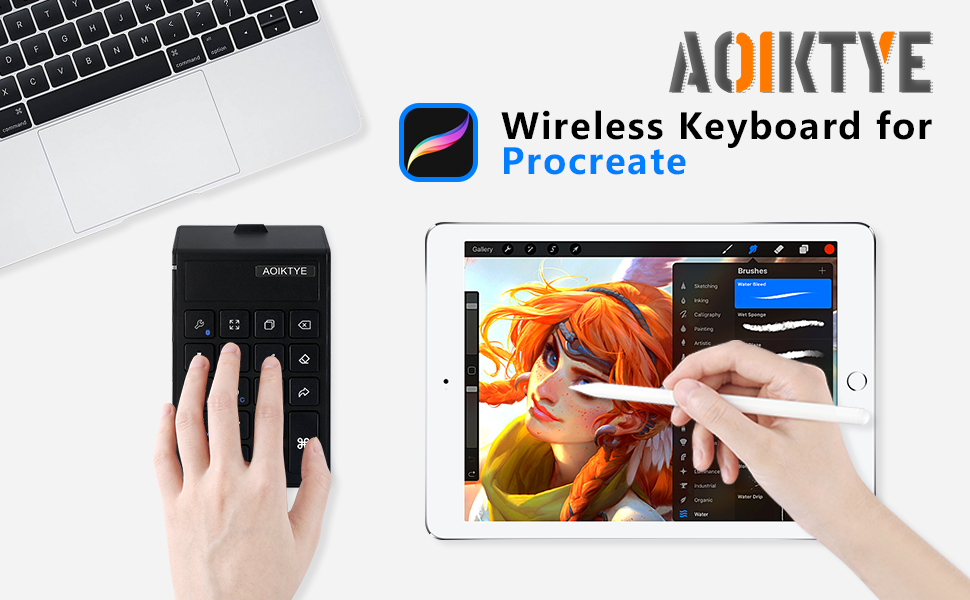 To learn more about the Aoiktye Procreate shortcut keyboard project view the promotional video below.
"We've also learned that the most important part of any digital artwork is what happens at the tip. This is where the feeling has to be immaculate; the resolution has to be pristine and where the focus is centered. Moving your wand away from that point is nothing but distracting, and in frequent cases, straining. With Aoiktye, you can keep your eye on the ball and quickly switch positions while barely moving a muscle."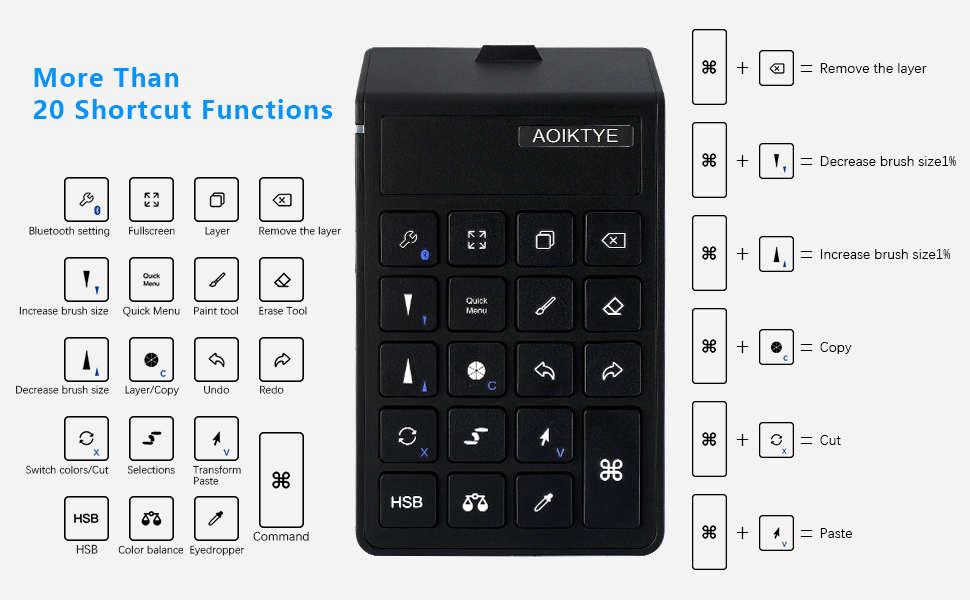 Get the Aoiktye keyboard costs $34.99 only today ,click "shop now"